Information for parents about OSCAR services
What is OSCAR?
OSCAR stands for "Out of School Care and Recreation". The term originated in Christchurch and steadily spread to become commonly used to refer to the sector comprising before/after school care and school holiday programmes.
Services that use OSCAR in their name are not formally affiliated to any "OSCAR" organisation but many operate under the OSCAR Accreditation Standards, which are administered by the Te Kāhui Kāhu.


On this page
Common features of OSCAR services.
Locating OSCAR services
To find before & after school care, start at your local school where there may be a programme or enquire at the school office about services based near the school. At after school time you might see a service collecting the children to take them to a facility nearby.
For holiday programmes a local service may be suitable (possibly based at a school, community centre, local church etc), or you may prefer a programme that is located near your work.
You can search on-line for services at the Family Services Directory. This will take you to all services that are flagged with the "OSCAR" tag - meaning that they have MSD Accreditation for OSCAR. Your searches can then be easily refined by region.
Some services are operating at capacity and have a waiting list. Holiday programmes may fill up and close enrolments before the holidays start: enquire well before the start of the holiday period.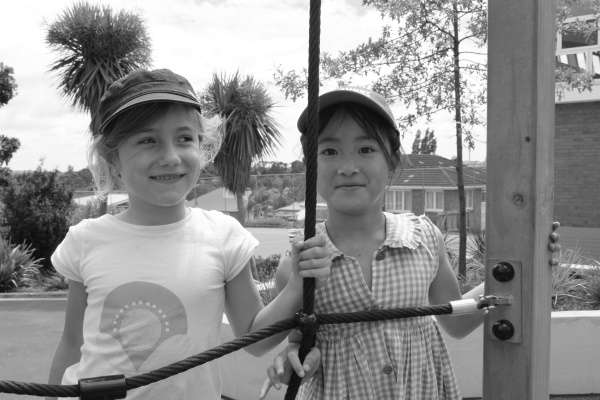 Common features of OSCAR services
A well-run OSCAR service is a good option for children and parents. Changes in society mean that neighbourhoods are less likely to be full of people who know each other and children can't so easily play and socialize informally with other children.
OSCAR services can provide a safe and stimulating place that's like a neighbourhood. Children can choose who they play with and interact with friendly and caring adults (who may have special skills like crafts, music, sports etc.)
This relaxed environment is usually less structured than school time and offers children the chance to develop valuable physical and social skills, pursue their interests, exercise their imagainations, relax and re-energise.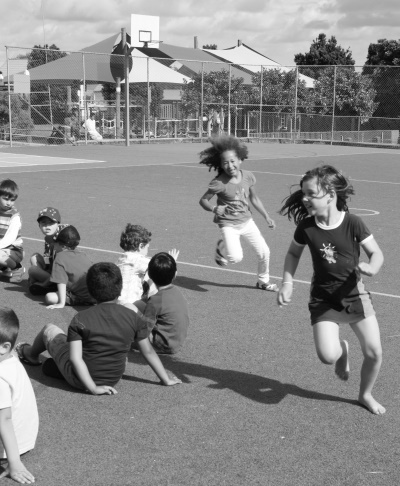 There are many different ways that OSCAR services operate, but there are some common features:
- The operator of the service may be a community organisation, a school board, a private company or a local government body. A large number of services are operated by sole traders. Many of the services operated in schools are not under the direct management of the school.
- Services use a wide range of facilities. This may include school halls and classrooms; church facilities; community and recreation centres; scout or guide halls; sports clubs; converted homes; indoor playgrounds. Before and after school services which are not school-based will usually escort children to and from school either by walking (usually under supervision of programme staff) or motor vehicles.
- Children attending are usually primary and intermediate school age. Sometimes older children might have a separate programme within the same facility.
- Services usually operate Monday to Friday. After school programmes typically close between 5.30 and 6.00 pm. Before school programmes may open from 7.00 to 7.30 am, sometimes earlier. Holiday programmes may open from 7.00 am and continue until 6.00 pm, but most children will attend from 9.00 am to 3.00 pm.
- There will usually be some flexibility around bookings. Full time, part time and casual places are likely to be available unless the service has reached capacity. Services need to employ staff based on expected numbers, so if you have booked your child in you may be charged a fee even if your child doesn't attend. To cover ongoing operating costs, services often charge for public holidays.
- Services usually offer a mix of structured activities and free play that is child-directed. Under the OSCAR Accreditation Standards, operators are required to be responsive to the needs and interests of children and take into consideration the wishes of family / whanau. The programme that each service offers will also reflect the programme hours, available facilities/resources and the particular skills of the staff.
- Most services provide some food – an afternoon snack, and maybe a morning snack in a holiday programme. Children are usually required to bring their lunch to a holiday programme. Children may also prepare food as an activity. It is very important for parents to provide information on any dietary needs or allergies.
- Most services charge fees; actual rates can vary greatly from service to service. Before / after school programmes mostly charge a flat fee for the whole session (possibly with slightly lower full week rate.) Some services may have variable fees based on the hours of attendance. This is more common for holiday programmes, where extra fees may apply if the children attend before 9.00 am or after 3.00 pm.
- Children will need to be enrolled in writing and services require information such as medical conditions, emergency contacts, who is allowed to collect children. Parents are usually asked to sign an agreement covering care arrangements and various terms and conditions.
- There are no mandatory regulations or required qualifications for the OSCAR sector. However, most services are accredited by Te Kāhui Kāhu, under the Social Sector Standards (sometimes referred to as the "OSCAR Standards" or "OSCAR Approved"). This is a voluntary set of standards concerning child well-being, health and safety, staffing and service management. Click here for more information.
Choosing an OSCAR service
Each OSCAR service will have different ways of running and offer a different kind of programme. Whether you have several services to choose from, or there is only one operating in your area, we recommend that you visit a service before enrolling and take time to ask questions and observe the programme.
We also suggest you read the previous section for an overview of how the OSCAR sector typically operates.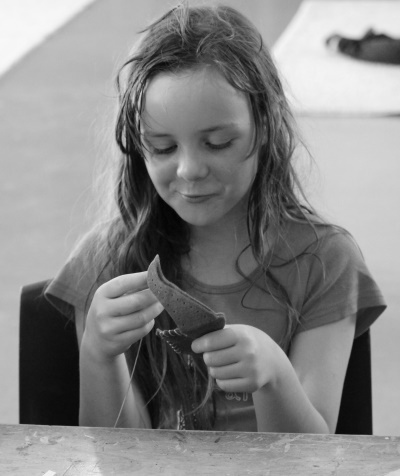 What to check out
- Does the service have OSCAR accreditation? (Click here to find out about accreditation.) This means that the services meets the Social Sector Accreditation Standards for OSCAR. Just because the service uses the word "OSCAR" in its name, doesn't mean it has OSCAR accreditation. If the service is accredited, you may be able to apply for OSCAR Fee Subsidy from Work and Income (click here for more information.)
- Programme size and facilities: how many children attend the service? Does the facility seem adequate for the number attending? Are there quiet areas for rest and relaxation? Is there access to suitable and safe outdoor space?
- Staffing: how many staff are on site? If the service is OSCAR accredited it will be required to have 2 staff on-site at all times, a centre-based ratio of 1 staff member to 10 children and on excursions a minimum of 1 to 8. Are they interacting with children? Do staff use a friendly and respectful and professional tone when talking to children?
- Supervision procedures: do staff appear well-positioned to supervise children? If children are outside, is there a staff member present too? Are younger children appropriately supervised? Where are the toilets that the children use?
- Training & qualifications: there are many competent OSCAR staff who do not have formal qualifications, but there should be at least a qualified first aider on site at all times. Have the staff had any other training for working with children and do they have any particular skills that they use in the programme e.g. sports, arts, music, cooking etc.
- Enrolment: your children should be enrolled in writing and the service should collect important information like medical conditions and emergency contact numbers for other people who could be contacted if you were unable to get to the service.
- Food and snacks: what food and refreshments are served – what is the timing of snacks? Do the children have free access to drinking water? Do the food facilities appear hygienic and in good condition?
- Programme and daily routine: is there visible information on activities and the programme schedule? Is there a variety of activities available and how much choice do children have? Does there appear to be a reasonable provision of equipment and resources? Is there suitable space for active play, including when there is wet weather? How does the service cater for the interests and greater independence of older children?
Once you are using a service
Be on time to collect your children – services will care for children past closing time and late fees usually apply. Staff may have their own families to get home to, so have a back up person you can call on if you are running late.
Provide local emergency contacts – if you can't collect your child/ren, staff may have no option but to contact the police. Find people that, in these rare instances, could be called on to help out.
Contact the service if your child is booked in but won't be attending. It takes time and effort to locate children who have not arrived and staff would rather be spending it with the children who are attending that day.
Notify the service if your contact details change. This is very important if staff need to get in touch with you urgently.
If you have a concern or complaint about an OSCAR service
OSCAR services are not required to follow mandatory regulations or licensing requirements, but many are accredited by the social services accreditation agency, Te Kāhui Kāhu . The OSCAR Accreditation Standards require the service to have a complaints procedure that is displayed at the facility. For information on these Standards click here.
Your first step is to raise your concern with staff – usually a senior staff person, probably the supervisor or manager of the service. If you wish to take the matter further, ask to see their complaints procedure and find out who else can respond to your concern. Is there a management body or owner that you can take your concerns to?
Beyond these steps, if the service is an accredited OSCAR provider, you can take concerns to Te Kāhui Kāhu . Click here for further information.